In 2020, online shopping became new normal for customers. People like to shop online and wait for shipping. Packing labels indicate contents of the package such as Fragile, Heavy or indicate directions for handling and storage.
For more details, check PacLabel Packing Label
Related: Custom size blank label printing? Check PacLabel die cut list and find the size your need!
It's crucial to tag packing labels on the surface of the box, especially for fragile or vulnerable items such as well-designed glasses. It's an effective way to upgrade the customer purchasing experience because the threat of damage items has removed.
Related: Looking to save more Money? Check Paclabel's Labour Day and Boxing Day deals!
If you are considering purchase packing labels for your business, please check with PacLabel. We have various standard packing labels you can choose.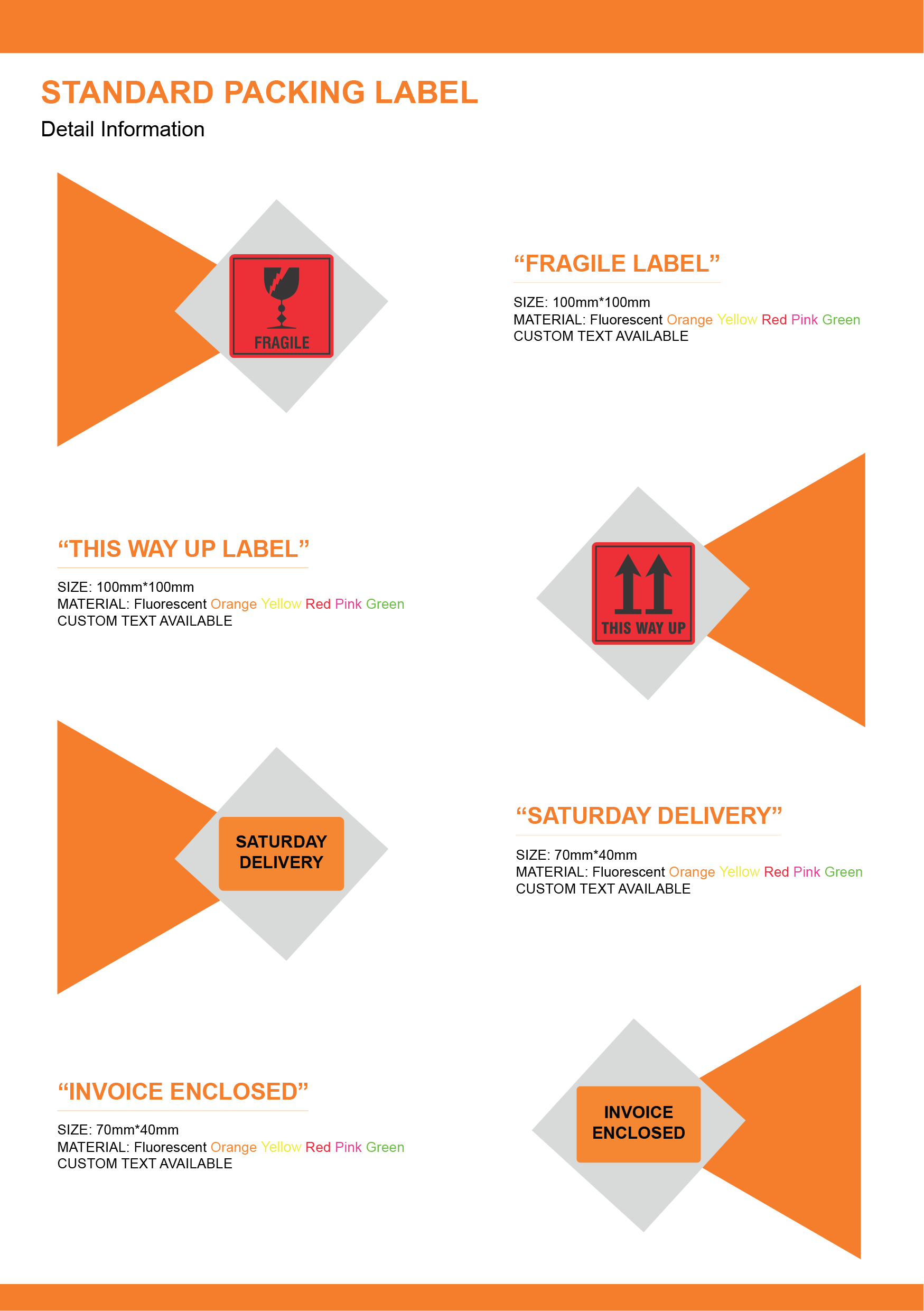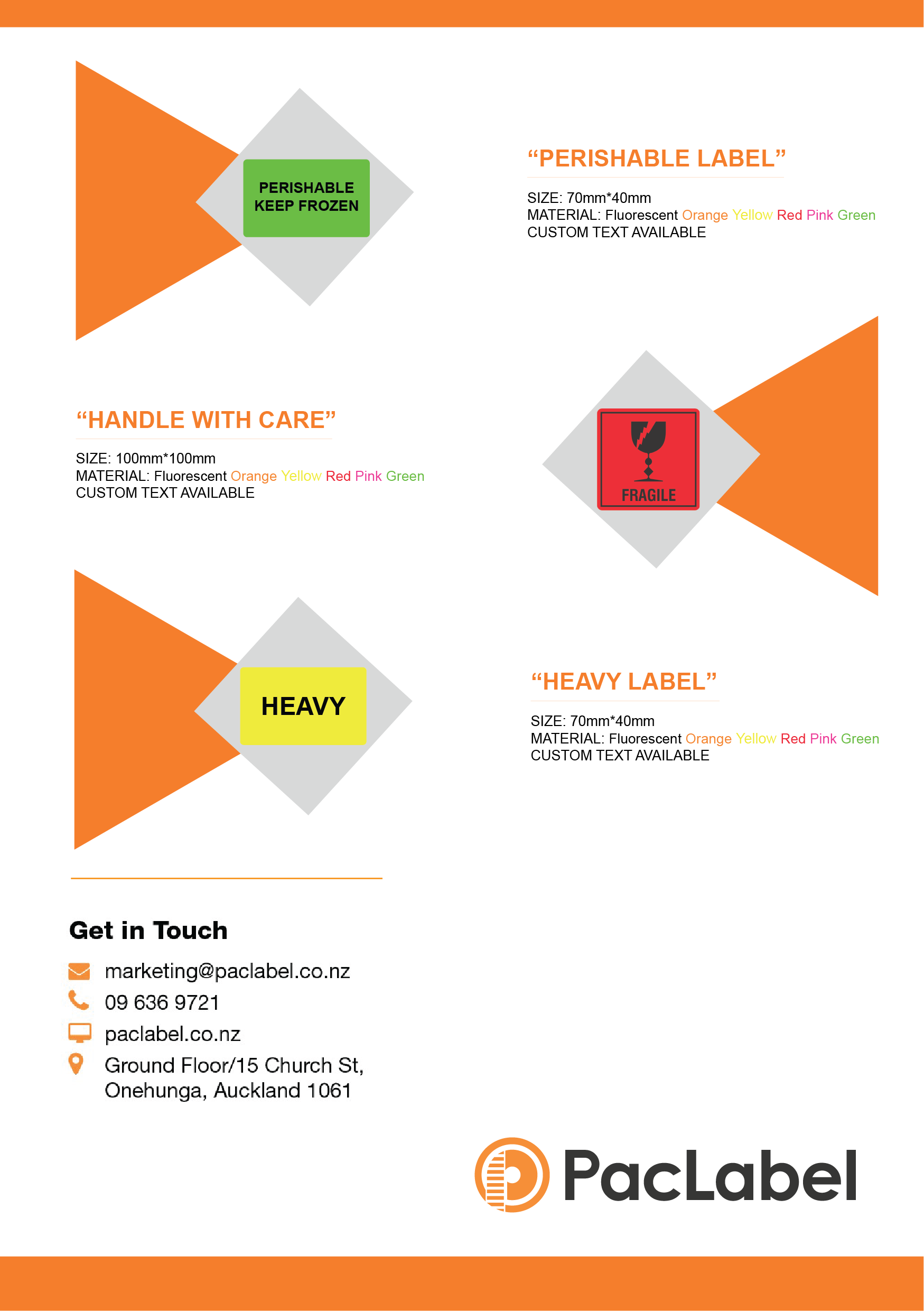 Are your having a unique idea? Looking to make some unique packing labels help the customer remember your business? PacLabel offers custom icon+text label printing service as well. Don't hesitate, call 09-636-9721 or email marketing@paclabel.co.nz for a free quote.